Skiing at 3000 m altitude
More than the number of kilometers of slopes, it's the quality of the ski area that makes Bonneval sur Arc an exceptional skiing spot. Located between 1,800 and 3,000 m altitude, the snow falls in abundance and the season lasts from December to May. A wild domain surrounded by grandiose landscapes and virgin slopes to conquer all around; and for all, the same emotion at the arrival of the 3,000 chairlift when the panorama unfolds under the skis.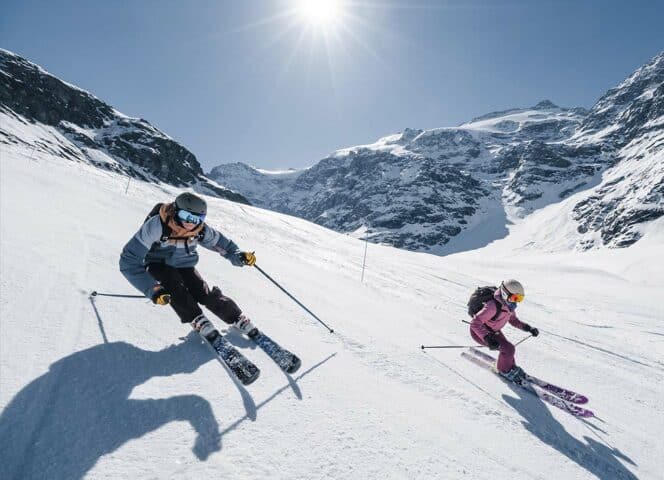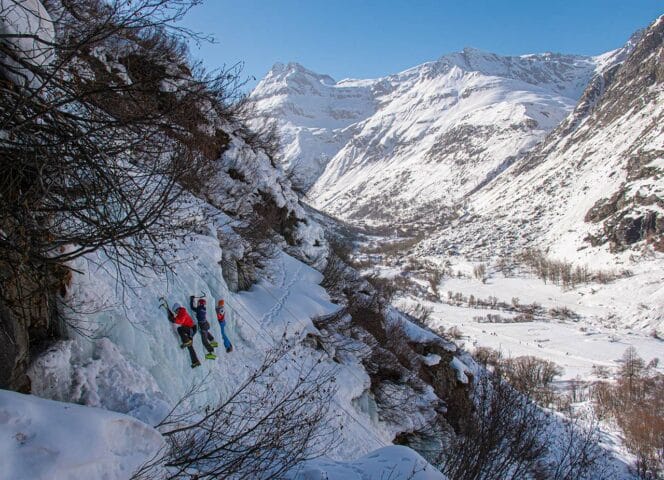 Ice climbing for adventure
When the Saint Landry torrents freeze over Bonneval sur Arc, the site is transformed into a veritable ice climbing school. The resort abounds with natural sites in the direction of l'Ecot for ice climbing, an activity halfway between mountaineering and rock climbing. You'll discover the ephemeral world of ice wearing a harness, ice axes and crampons, and accompanied by a mountain guide. Bonneval sur Arc offers an unmissable ice climbing spot that remains open until March. Thrills and adrenalin guaranteed.
Test your first glacier hike
If you'd like to try your hand at mountaineering, head to Bonneval sur Arc for a ski tour of the Vallonnet glacier, supervised by theEcole de ski de rando. This accessible itinerary (150m+), with its end-of-the-world feel and easy slopes, brings you right up close to the fabulous blue ice of the glacier's terminal tongue, in a wild and magical high-mountain setting.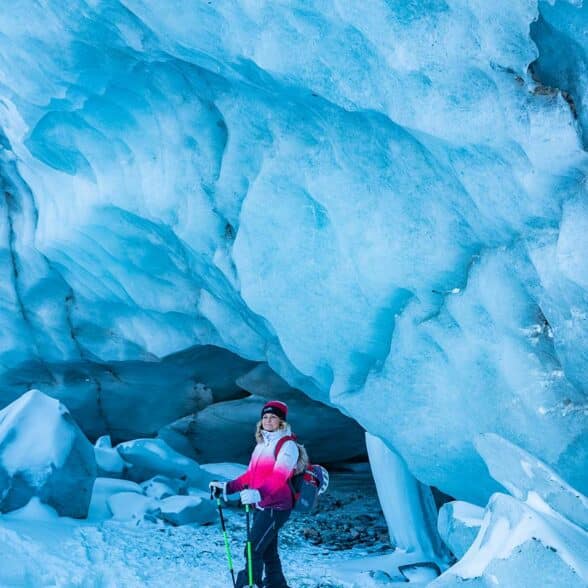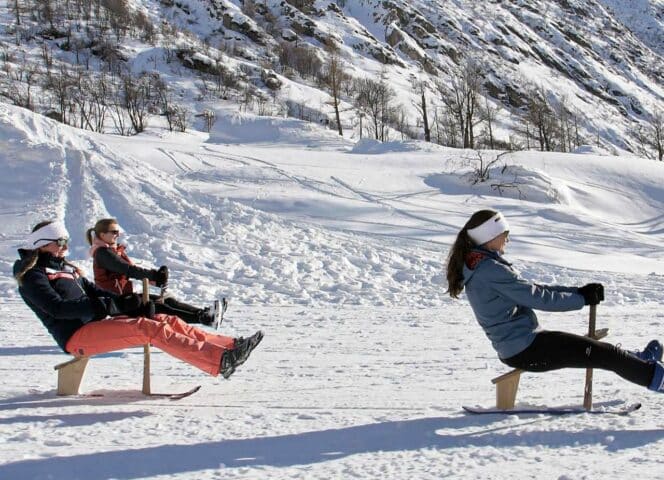 Enjoy old-fashioned tobogganing: Paret
At Bonneval sur Arc, make the most of your vacation to discover the sensations of ancient gliding. You'll be able to glide on the traditional sledges used by children to get to school, or the "parets" used by ferrymen to help travellers down the Col de l'Iseran in winter. An experience as playful as it is charming, offered by theESF of Bonneval sur Arc, which has brought the paret back into fashion.
After the ascent to the Criou hut, you're ready for the challenge of the descent... Have fun, alone or with your family, with an instructor and enjoy a unique and sensational activity, accessible to all, from 5 years upwards.
Dive into the world of Belle et Sébastien on snowshoes
The hamlet of l'Ecot, perched at an altitude of 2030 m, becomes a veritable showcase of calm and history in winter. A hamlet only accessible by snowshoe from the sublime village of Bonneval sur Arc. After passing through a forest of aspen and birch, then a perrier known as "les éboulis de Faudan", the hamlet's cottages appear. The stone, wood and slate dwellings have retained their traditional charm.
Become an actor in the magnificent natural settings of the film "Belle et Sébastien" in the enchanting hamlet of Ecot. Discover the valley's history and anecdotes while observing its wildlife.
Ascent 200m+, duration 3h30 round trip.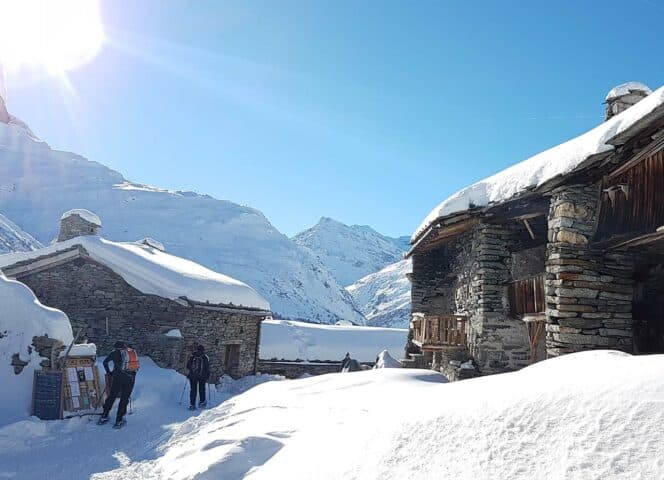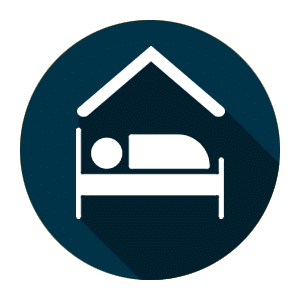 My cocoon accommodation for this winter
Looking to unwind? Escape to the mountains for a few days and enjoy a rejuvenating, cocooning stay in one of our accommodations with wood-burning stove or fireplace, for cosy evenings by the fire.
Our reservations department will be happy to help you with your search on 04 79 05 99 10.