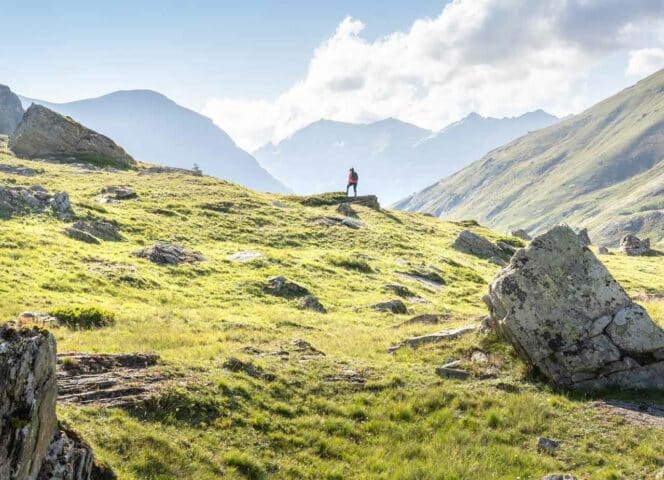 Mountaineering
Intangible Cultural Heritage of Humanity
Many people think of mountaineering and ski touring as the sport of climbing high mountains using a variety of techniques: climbing, crampons, skiing, rope climbing... But there's more to mountaineering than sport.
It is on the basis of these elements that mountaineering has been inscribed on Unesco's list of Intangible Cultural Heritage of Humanity at the end of 2019; a project supported by the Town of Chamonix, Courmayeur (Italy) and Orsières (Switzerland).
In order to defend and promote the values espoused by Unesco for mountaineering, the Comité Alpinisme UNESCO France has created the "Terre d'Alpinisme" label for territories committed to defending, promoting and animating the values espoused by Unesco for mountaineering. To date, 4 regions have obtained this label: Chamonix, Bessans / Bonneval-sur-Arc, 2nd region (Savoie), Cauterets (Hautes Pyrénées), Pralognan / Le Planay / Champagny La Vanoise (Savoie).
To qualify for the "Terre d'Alpinisme" label, awarded by the Comité Alpinisme Unesco France, Bessans and Bonneval sur Arc had to demonstrate a history that was alive and well through its traditions, and an anchorage ... Bessans and Bonneval sur Arc ticked all these boxes.
"Mountaineering is the art of climbing mountains, using one's own physical, technical and mental resources, each person progressing at his or her own level in the face of natural obstacles, with full responsibility and respect for the environment in which he or she practices".
"It's a traditional physical practice that's also characterized by a shared culture, an art made up of knowledge, know-how and the indispensable acquisition of varied knowledge about the exercise environment and its surroundings".
A region's assets
A strong local history of mountaineering
Local guides contributed to the birth and development of mountaineering in France in the late 19th and early 20th centuries. Notable among them was Jean Joseph Blanc (1842 - 1914), known as "Le Greffier". His son Pierre Blanc (1881 - 1966), known as "Le Pape", not only contributed to a better understanding of the peaks of the upper valley, but also led expeditions to the Himalayas. Great names in mountaineering have also traversed the peaks of Haute Maurienne Vanoise, such as William Auguste Coolidge and Lionel Terray, helping to raise the profile of mountaineering in the valley.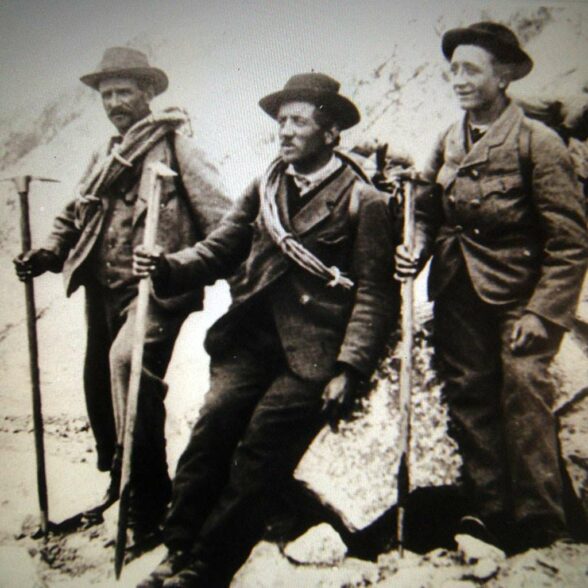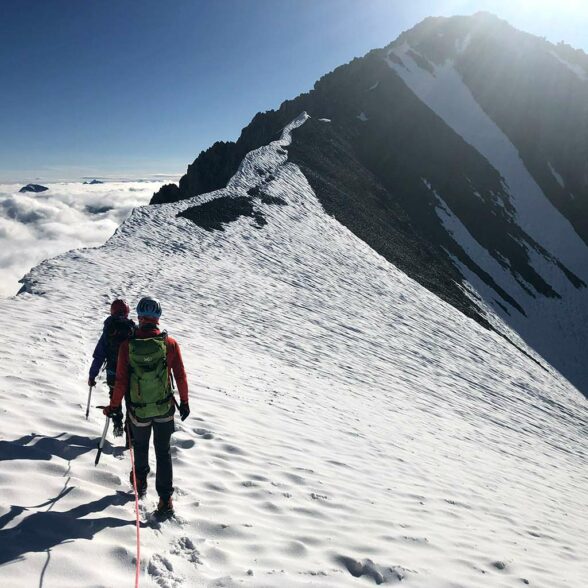 Natural assets
A territory surrounded by more than 50 peaks over 3,000 metres and numerous glaciers.
An excellent area for discovering, learning and perfecting "soft" mountaineering for the whole family. Bessans and Bonneval sur Arc, the home of world ski mountaineering champion Thibault Anselmet, also offer exceptional terrain for ski touring and ski mountaineering, from beginner to expert. In particular, the Avérole valley is "one of the most beautiful spots for ski touring", according to French explorer and mountaineer Jean Louis Bernezat.
Villages that have preserved their authenticity and protected their natural environment.
Guaranteed snow cover for the next 50 years according to the latest Météo France models, enabling winter mountaineering, ski mountaineering and ski touring.
Guides and mountain leaders: year-round professionals. Take advantage of this exceptional territory, certified by the Comité Alpinisme Unesco France and the Fédération Française des Clubs Alpins et de Montagne, to discover mountaineering, summer and winter alike, with the mountain guides of Bessans and Bonneval sur Arc.
Year-round activities
Ski touring. Discover ski touring with the Bessans and Bonneval sur Arc ski schools.
Ice climbing. Bessans and Bonneval sur Arc offer a wealth of ice climbing opportunities in winter. Initiations open to all are available at La Barmette in Bessans, right next to the Biathlon stadium. In Bonneval sur Arc, icefalls remain formed until March on the Ecot side. Professional ice climbers are on hand to offer introductory courses and supervision on major routes.
Mountaineering and climbing. In Bessans and Bonneval sur Arc, climbing is second nature. There are plenty of climbing routes to suit all levels, from beginner to advanced. Qualified climbing guides and instructors invite you to discover this sport in complete safety, offering a different approach to the mountains.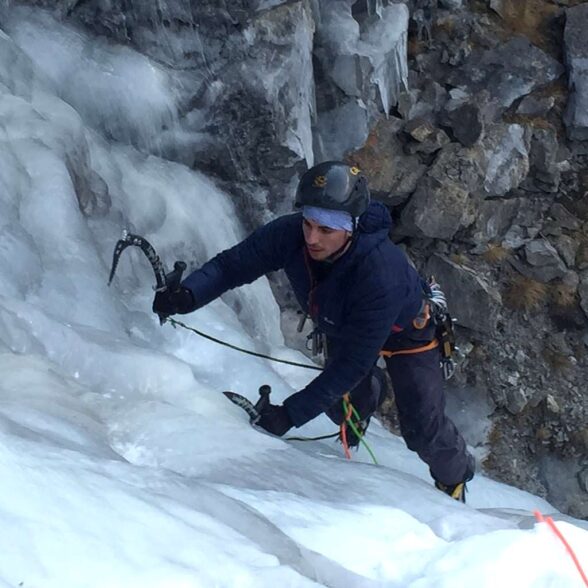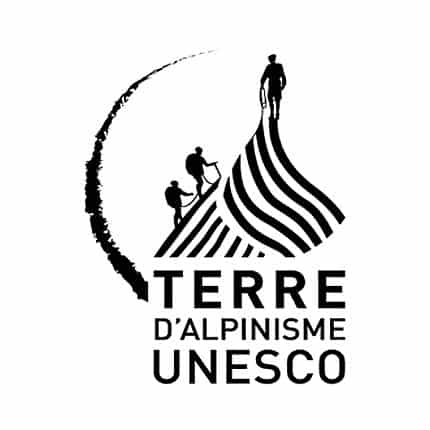 Terre d'Alpinisme Bessans Bonneval-sur-Arc
To find out more about events, races and mountaineering offers in Bessans and Bonneval sur Arc, go to :
5 good reasons for mountaineering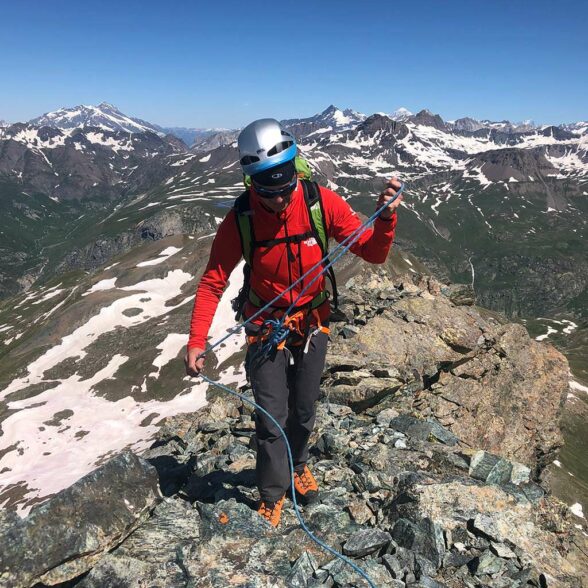 Contemplating and surpassing yourself
The peaks catch your eye, so why not go for it? Mountaineering calls on your mental and physical capacities to progress and contemplate landscapes you thought inaccessible, and to discover new sensations. Mountaineering is the school of self-transcendence and commitment.
Showing humility
In the high mountains, nothing is easy or taken for granted. In winter, the immaculate expanses call for contemplation. The mountain is king, and mountaineering also teaches you to listen to it. When safety conditions are not met, you have to know how to give up on the summit or the initial objective, out of humility.
Relive the thrills of great mountaineers
Premier de cordée, Alpes magazine... stories that make you dream of the summits. If you're dreaming of ascents, join the Bessans or Bonneval sur Arc guides as they take you to the Pointe des Fours, the Albaron, the Charbonnel or the Aiguille Rousse.
Meet a mountain guide
In love with his "Territory", with a chiselled face and a diploma from the Ecole Nationale de Ski et d'Alpinisme (ENSA), he inspires confidence: he's the high-mountain guide. Starting mountaineering with a guide is the best way to become a mountaineering "adept". He'll teach you all the different techniques (roping, cramponing, ice axe handling...) and will also teach you how to handle the high mountains with respect.
Sharing a human adventure
Nature, sharing, sensations and human adventure: mountaineering, which is above all a story of solidarity and human relationships, meets these expectations. The expression "rope companion" carries with it all the weight of the importance of the other in the practice.