Treasure of the mountain pastures
Bonneval sur Arc is also known for its " Bleu ". Shaped like a cylinder with a straight heel and a blue-grey rind, it is a mild cheese with a melting paste and blue mold. A real treat for gourmets!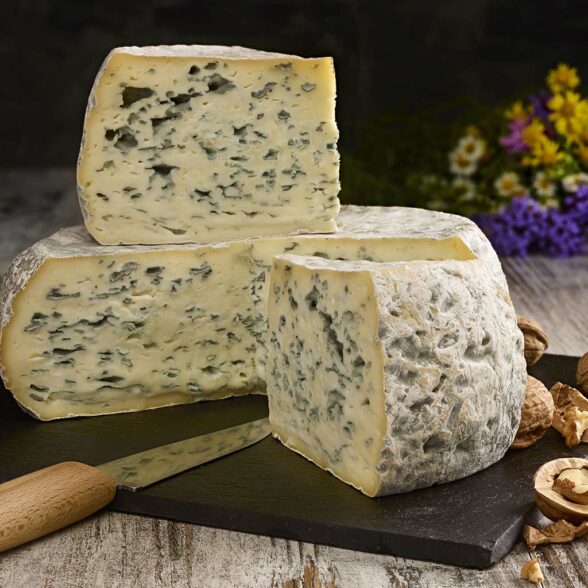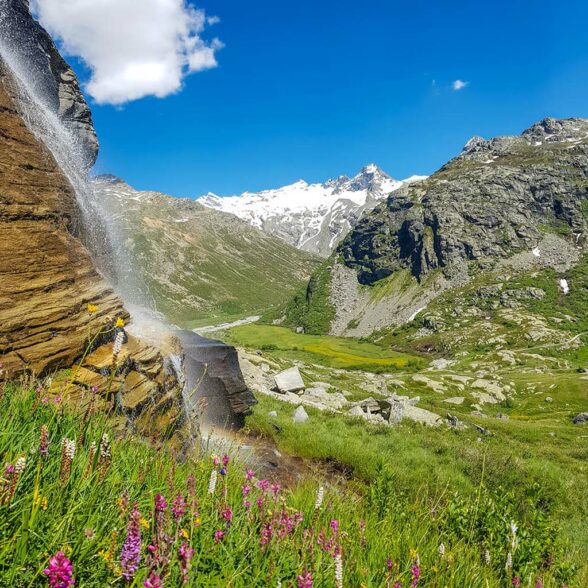 A rare and unique cheese
The milk of the "Tarentaise" and "Abondance" cows is incomparably rich!
It is also harvested for the production of Beaufort PDO and transformed into delicious cheeses at the Haute Maurienne Vanoise dairy cooperative.
The Bleu de Bonneval sur Arc is made exclusively with milk from the herds of the farms of Bessans and Bonneval sur Arc.
In summer, the high mountain pastures (above 2000 m) with their thousand flowers, offer our dairy cows a quality food and a unique taste to this cheese.
Our cheesemakers are experts at transforming this milk into a creamy, marbled cheese that will delight our taste buds!