Highest road pass in the Alps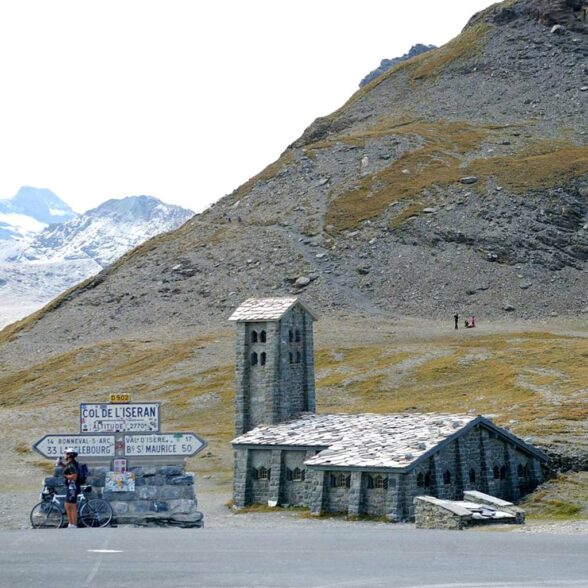 The Iseran, this giant
The word "unavoidable" is not too strong to describe this high mountain pass where the majority of the ascent takes place above 2000 meters of altitude.
Its opening, usually at the beginning of June, is conditioned by the height of the snow cover and its closing, often at the end of September, by the arrival of new snowfalls.
Which biker, cyclist or motorist has not stopped at the top of the Iseran pass to take a picture? Prestigious and unavoidable stage of the Route des Grandes Alpesthe Iseran pass remains THE obligatory passage before reaching the Mediterranean shores.
A visit to the chapel of Notre-Dame de la Toute Prudence built in 1939, two years after the opening of the road inaugurated on July 10, 1937 by the President of the Republic Albert Lebrun, is a must.
Ski and bike
From 2700 m to 3200 m of altitude, with a sunny area all day long, the Pissaillas glacier, in the commune of Bonneval sur Arc, welcomes from mid-June to mid-July (depending on the snow conditions) the summer skiing enthusiasts. With its two slopes and a slalom stadium, it is very pleasant to ski because of the small number of people and the non-existent wait at the two lifts!
Mythical stage of the Tour de France, the ascent of the Iseran pass - the highest road pass in the Alps - remains engraved in the calves of thousands of amateur and professional cyclists.